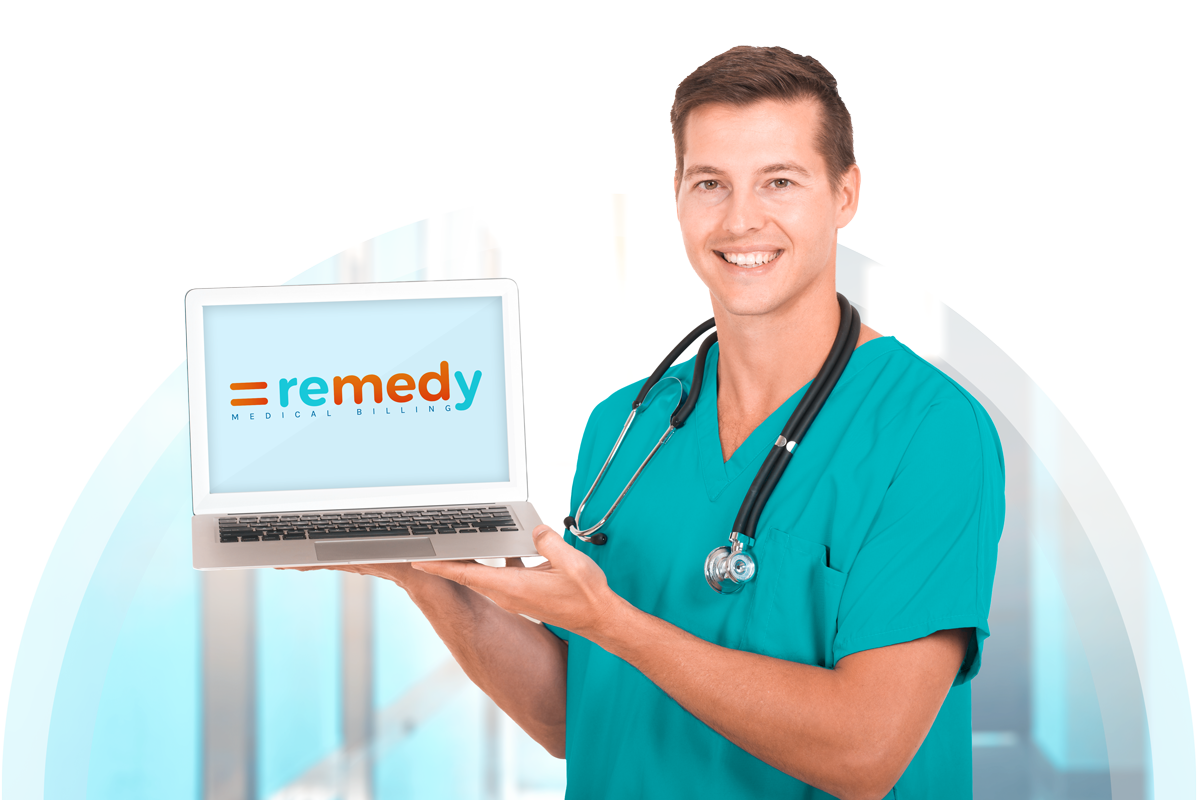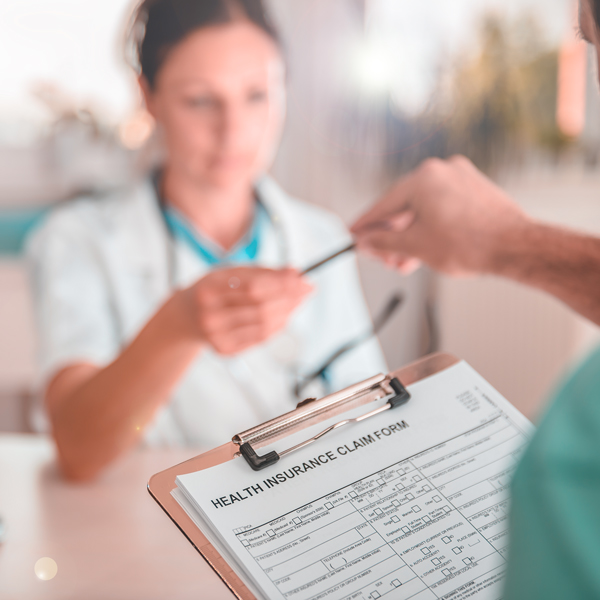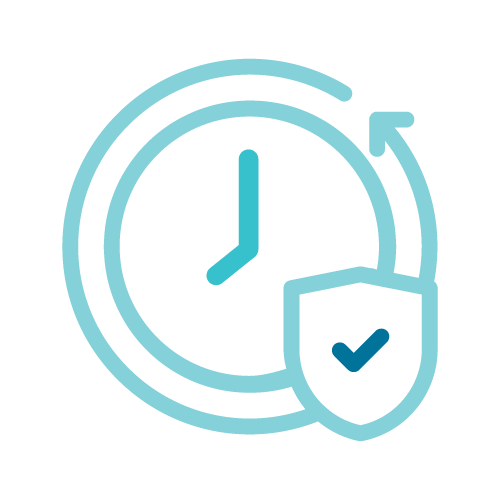 Premier VOB Services, during and after business hours, with experience you can count on.


Most VOBs completed within 30 minutes!

R

MORE THAN 3,500 VOBS COMPLETED
GET ACCESS TO KEY INFORMATION FASTER
With an average turn-around time of less than 30 minutes, we have one of the fastest VOB results of any billing provider. We understand that in the middle of admissions you need to know deductible and co-pay information quickly and our team is on standby to help.
EXPERIENCE MEANS GREATER ACCURACY
Our team has the experience to know if information provided by the insurance representative isn't accurate – and if we are suspicious, we immediately reconfirm with a different representative. Experience matters, insurance representatives aren't always accurate, and we know that you depend on the information we're providing.
WEEKEND AVAILABILITY
If you need information over the weekend, we're still here to help. While insurance companies are closed, we can provide preliminary information to you and your team for weekend admits.
Medicare / Medicaid
Medicare and Medicaid can also applied be across multiple sectors, including the ones Remedy Medical Billing specializes in. It can be ALFs, Group homes and Behavioral Homes.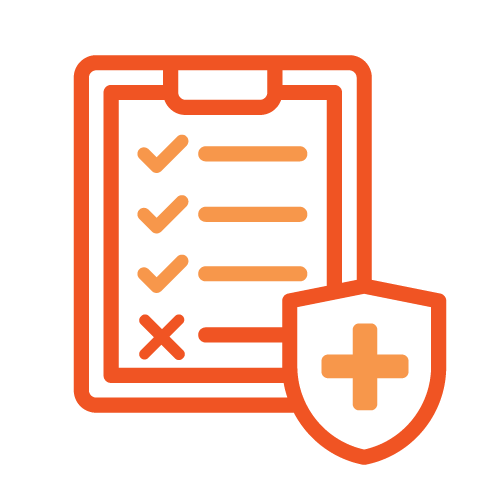 The most important department of any billing company is UR management. Contact us today to learn more about what you can do to improve your days authorized.
A FULL REVIEW OF YOUR UTILIZATION FORMS
We've found that insurance providers are more receptive to authorizing additional days if specific criteria are met. We work with your clinical team in making sure those questions are asked each time a client is due for a new authorization. Simply by asking the right questions our clients have seen significant increases in authorizations at levels of care.
EXTENDED AUTHORIZATIONS = NO MISSED DAYS!
We understand that patients have appointments, get sick, and otherwise can't make their appointments on some days. Our utilization review team, BEFORE asking your team to complete a concurrent review will check the patient's chart to ensure they've used all their authorized days. If not, we extend the authorization saving you time and maintaining the client at the level of care they need longer.
Facility Training Included
At Remedy Medical Billing, we also work with our clients to understand what the insurance representatives are looking for and how to highlight areas of treatment that matter from an insurance perspective. We help train your clinicians in summarizing cases concisely and to the insurance standards to make authorizations faster and more efficient.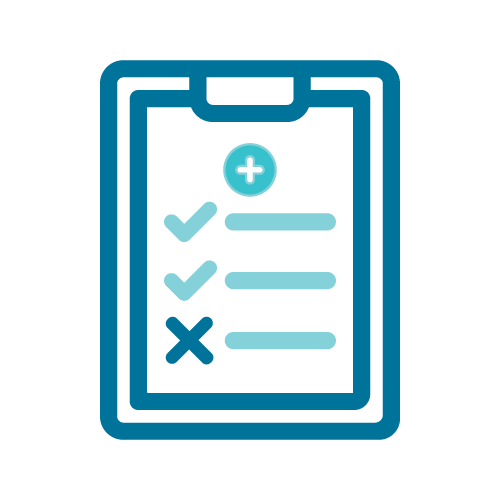 The #1 area for improving deposits is Authorizations. We get paid when you get paid – of course, IT'S FREE!
We complete monthly evaluations across 9 different categories, each on a 10-point scoring system across specific metrics we've found correlate to improving authorizations and billing. We've had clients improve length of stay by more than 40% after reviewing feedback and making operational changes.
Dedicated Team
At Remedy Medical Billing, we utilize a dedicated UR Manager for each facility who will work with your clinical team instead of a queue system where your UR team changes daily. Our UR team undergoes rigorous training and we've optimized our processes to improve results. This includes catching late afternoon admissions in your EMR and following up with clinicians if we feel there is missing information in the chart BEFORE we call.
Knowing is Half the Battle
We have found that once leadership has the areas for improvement identified, and advice on various methods for improvement, the rest is easy. If we can help you identify, quantify, and measure these seemingly unmeasurable variable (such as the quality of documentation), we have found we can assist your team in better advocating for your patients and the care they need.
Quantifying Missed Revenue
We take our analysis a step further. Our software can reconcile between the number of days authorized and the number of days actually used – the balance being unused days. We can quantify those days into a monthly dollar amount of missed revenue. This has been instrumental in bringing teams together to enact operational changes.


AVERAGE LENGTH OF STAY IMPROVING MORE THAN 40% QUARTER-OVER-QUARTER



MISSED REVENUE FROM UNUSED AUTHORIZED DAYS DECREASING BY MORE THAN $20,000/MONTH



AUTHORIZATIONS IMPROVING MORE THAN 20% (IN TERMS OF ADDITIONAL DAYS AUTHORIZED)
The 9 Categories We Review
TREATMENT/ DISCHARGE PLANNING
You shouldn't have to wait ninety days for payment on your claims!


SPEED UP DEPOSITS BY GETTING PAID THE FIRST TIME



YOU SHOULDN'T SEE $20K CLAIMS. IT'S LESS COLLECTION WORK TO BILL THIS WAY, BUT LESS LIKELY TO PAY QUICKLY
WE CAN ASSIST WITH PULLING YOUR BILLING
Trying to get all your billing information out of your electronic medical record system can be a challenge. Ask us about how we can help with pulling this information for you. We'll pull a draft of your billing and send it to you for approval, review, and finalization. This can save your staff time and energy trying to put the census together. 
BILLING CORRECTLY THE FIRST TIME
Billing correctly actually starts at the time of VOB. Knowing whether specific policies or insurance payers require paper claims versus electronic and having the correct address on file makes sure your claims arrive correctly the first time. This makes sure you don't unnecessarily have to wait an extra 30-45 days to receive payment you could have received much sooner.
COMPREHENSIVE CHECKS FOR ACCURACY
In addition to traditional billing checks and protocols, our team has expanded internal protocols to help prevent mistakes before they happen. We also scrub your billing on a weekly basis to ensure we have the most accurate authorizations, diagnostic information, and identify potential collection problems on the front end. As a result, our clients report faster and greater payments after making the change to Remedy Medical Billing.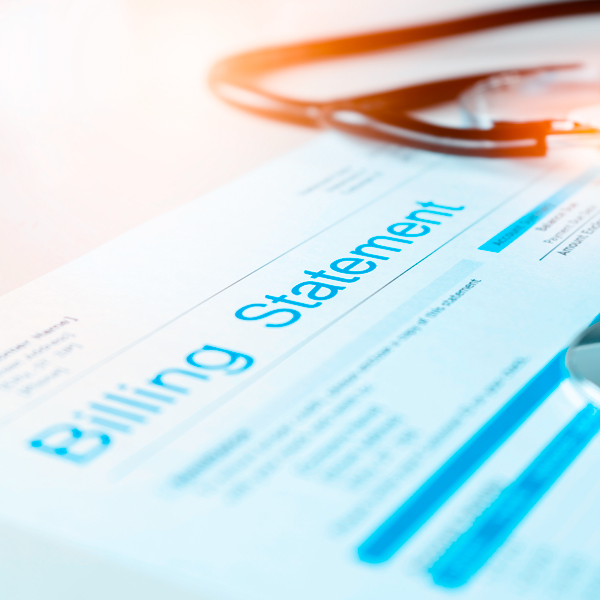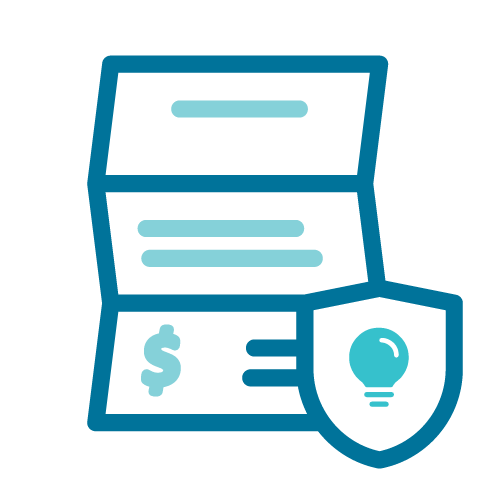 We utilized Intelligent Collection queues to work your claims at the most optimal time.
TIMING OUR COLLECTION PROCESS
We know other billing providers have static collection processes where they follow up on claims every thirty days. We understand that some claims need to be followed up in two weeks, other thirty days, and some even need 45 days. By following up on the right schedule we hit claims faster, have greater collection efficiency, and can chase down every single unpaid claim.
NEGOTIATING PRICING
There's the fastest way, and then there's the best way. Our process for negotiating claims requires more work but we've seen ability to increase our clients' negotiated rates through third party pricing companies by taking the long way. We don't short cuts when it comes to collecting on your claims and we feel our results speak for themselves.
Transparency in Working Your Claims
We take pride in our ability to collect on claims quickly. We provide detailed waterfall reports so you can see collection percentages outstanding for each month which we also use to help you forecast your next month's deposits. If you have questions about a claim, we have immediate answers. Stop waiting three days to get an ambiguous answer – it's time you expected more from your billing provider.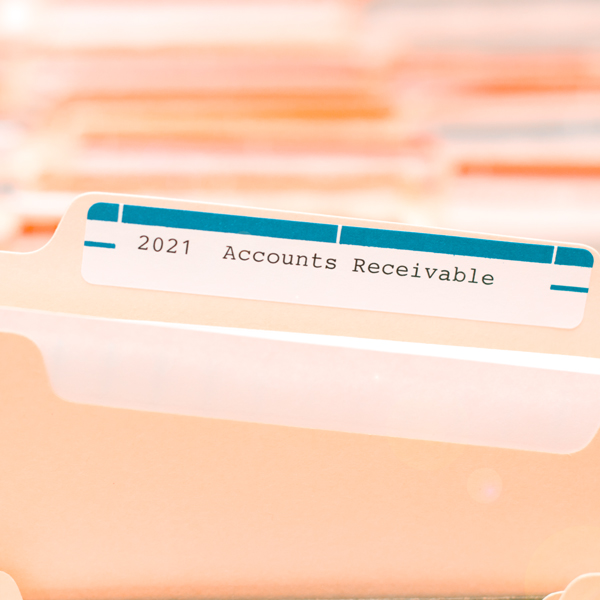 IDENTIFICATION OF UNDER-PAYMENTS
The very first thing we do is identify whether your billing team pursued secondary payments from specific insurance payers. If there are under-payments, even at times poorly negotiated rates, we'll work to bring in these payments quickly. This is the "low hanging fruit" if you will.
Unpaid Claim Analysis
We do a complete overview of all outstanding claims including reviewing how they were billed: codes, amounts, dates, etc. What we often find is that claims that have not paid were either not billed correctly or not followed up on in the most efficient manner. If claims were authorized but denied, those denials can be appealed. It's a time-consuming process, but we'll provide you an in-depth analysis of our results.
Transparency in Working Your Claims
We'll communicate every step of the way. Our big focus is to under-promise and over-deliver. After an initial review, we can advise you on our findings and we'll keep you advised of what our strategy would be moving forward.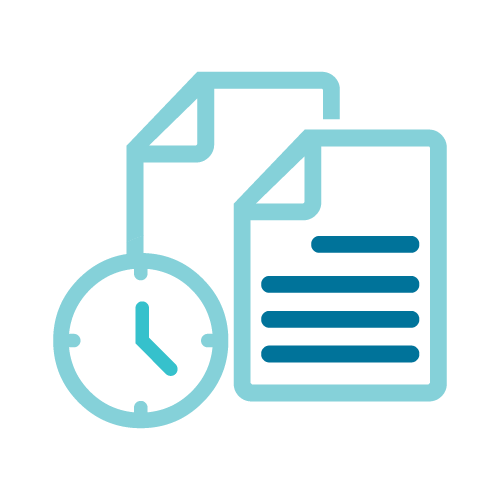 FREE Forensic Audit of Your A/R!
CONCERNED ABOUT YOUR A/R?
LET US DO A FREE REVIEW TO DETERMINE WHETHER YOU'RE MISSING DEPOSITS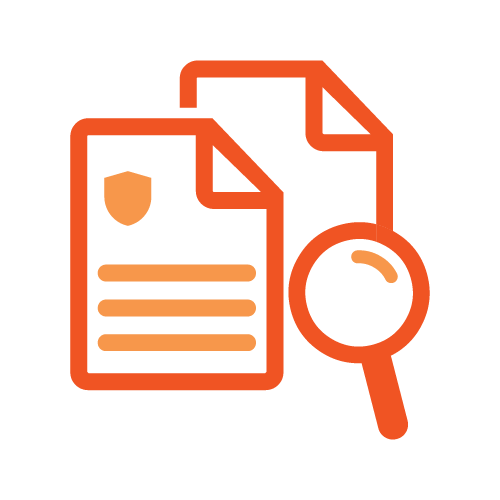 Under insurance audit? We can help! We've helped clients get out of sudit with BCBS, United, and other Payers.
IDENTIFICATION OF THE DEFICIENCY
The first step to ending any insurance audit or pre-payment review is to determine their cause for initiating audit. Once you know the cause, corrective action can be taken to remedy the deficiency.
WORK WITH THE INSURANCE PAYER
Through demonstrating change & corrective action, we've been able to assist clients with ending insurance audits and pre-payment reviews. We've brought on clients actively under audit and, within three months, they no longer experienced issues.
FINDING A PARTNER
We work with your team on developing a strategy, work directly with you and the insurance company, and pursue effective strategies to enable financial relief. You shouldn't be in the dark on the status of any audit. Contact us today to learn more.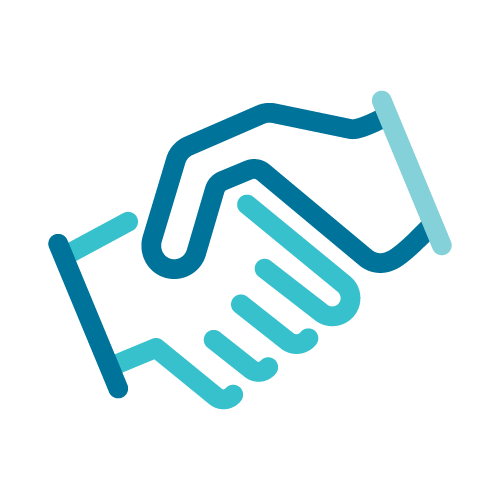 Contracting can be challenging. Our team has the expertise to secure strategic In-Network Contracts, and we're here to make it simple.


MOST CONTRACTS DON'T TAKE 6 MONTHS TO SECURE



THE PAYER HAS TO BE OPEN TO EVEN GET STARTED

Q

YOU DON'T HAVE TO ACCEPT THE RATES



REIMBURSEMENT IS LESS, BUT SO ARE THE DEDUCTIBLES AND OOP MAX
IDENTIFICATION OF STRATEGIC IN-NETWORK CONTRACTS
The first step for us is always doing a comprehensive analysis. We review which payers are utilized in your region, or marketing regions, for initial review. Once we have a firm understanding of your existing payers, and potential insurance payers, we'll put together a financial analysis and suggest next steps. If you have specific payers on your radar, we can bypass these steps and get started day 1.
FINANCIAL ANALYSIS
We'll complete a financial analysis for you, analyzing average reimbursement against average outstanding deductibles & out-of-pocket maximums and factor in the number of clients with HMO plans you turn away. We can put together a complete picture, with various risk percentages and hi-low averages to give you a snapshot of various potential outcomes. These decisions are important, we help you make an informed decision.
A TEAM YOU CAN COUNT ON
We'll work with insurance payers to get to as far as we can on rates.  We've managed to opened closed networks, and we'll press the initial offered rates as high as we can get them before bringing their best offer for you to review. The first offer is never the finish point, but we know every dollar matters and annual escalations improve net profit over the longer-term. We're the team that's going to fight to get you the best rates possible.
We take your strategic plans and help you get ahead. We'll Make Sure Your Facility & Staff Are Fully Credentialed.


FACILITIES & STAFF REQUIRE CREDENTIALING



YOU CANNOT ACCEPT TRI-CARE POLICIES UNTIL YOU ARE CREDENTIALED



YOUR CLINICAL / MEDICAL DIRECTOR NEED TO BE CREDENTIALED TO BILL FOR ANCILLARY SERVICES
FACILITY CREDENTIALING
We make sure your facility is credentialed with every major commercial payer and any regional insurance payer. It's not a complicated process, but it is a tedious one which requires monitoring and follow-up to complete. We also know which payers, like Tri-Care, where you cannot obtain an authorization for a client unless you are credentialed. Contact us today to learn more about how we make sure your set up for success.
STAFF CREDENTIALING
We'll work with you and the insurance payers to assist with getting your Clinical Director credentialed. This is an important step to ensure you are able to submit bills and received payment for ancillary services. Ancillary services include family therapy, crisis management, psychiatric evaluations, and follow-up medication management appointments. You shouldn't leave services rendered unbilled. We'll help make sure you don't.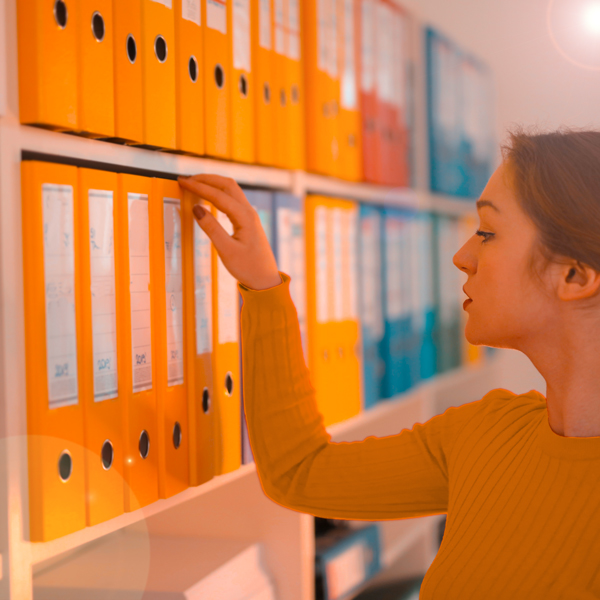 Leverage Positive Patient Outcomes into Greater Reimbursement. Insurance companies have an interest in paying for effective treatment. We can help you implement the Outcomes Tracking needed to leverage higher reimbursement.
WE HAVE TEMPLATES
RECOMMENDED ASSESSMENTS
SPECIFIC ADMISSION QUESTIONS
FREQUENCY OF MEASUREMENTS
STRATEGIES FOR ALUMNI ENGAGEMENT
RECOMMENDATIONS FOR PRESENTING TO PAYERS
EXPERIENCED TEAM
We're familiar with which measurements & results insurance payers care about. We've been able to leverage a comprehensive outcome report with favorable data to improve in-network contract terms.
THE SHIFT TOWARD OUTCOME BASED REIMBURSEMENT
We believe the future of behavioral health reimbursement will follow the trends across healthcare and move more toward an outcome-based reimbursement model. Aetna has been the first major payer to offer an outcome-based reimbursement model for behavioral health and we don't think they'll be the last. Your billing company should be ahead of the curve with you, not three steps behind.
IMPROVE REIMBURSEMENT RATES
Improving reimbursement rates can take different forms. From directly paying more for services, to moving to unmanaged authorizations or longer authorizations, proving out patient outcomes can have positive financial impacts over the long-term. If you're not tracking your patient outcomes now, we can help you start. With minimal additional clinical documentation, you can start collecting the data needed to leverage contract negotiations in your favor.
CLEAN, SIMPLE, TRANSPARENT REPORTING INTO YOUR CLAIMS
SEARCH & VIEW ALL DATA FOR ANY PATIENT
VIEW HISTORICAL COLLECTION RATES OF BILLED CHARGES TO FORECAST FUTURE REVENUE
VOBs, ADMISSIONS, CLAIMS, PAYMENTS & COLLECTION NOTES
YOU SHOULD KNOW YOUR OUTSTANDING A/R BY AGE
REAL-TIME INSIGHT INTO CLAIM STATUS
VIEW AVERAGE REIMBURSEMENT BY PAYER, BY LEVEL OF CARE, (EVEN AVG NUMBER OF DAYS UNTIL PAYMENT) TO BETTER UNDERSTAND HOW PAYER MIX AFFECTS YOUR FACILITY